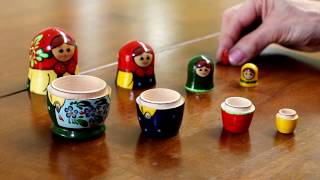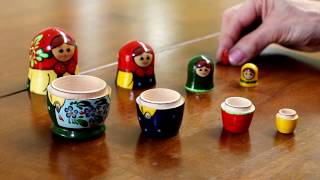 "God Wants to Heal All of You"
In this video, Denise uses a set of nesting dolls to help illustrate the importance of accepting and embracing all of us--including the child within--in order for healing to occur. We strongly believe that for deep and complete healing, we must allow God to reveal the wounds of our past, and then to invite Him to reclaim and heal every part of us. When we meet with clients, we often share this powerful illustration that brings this point home. As you watch this video, ask you
"Turn Up the Light in My Heart"
If we conceal our wounds out of fear and shame, our inner darkness can neither be illuminated nor become a light for others. —Brennan Manning We were in the last week of our vacation in the Florida Panhandle when we found out that there was a named storm, "Karen," forming in the Gulf of Mexico. Not only was it forming, but it was potentially tracking our way—if not with the eye of storm, then with the direct east side of the hurricane with its heavy rains and tornadoes. It sp
"When the Bags Are Empty"
Hurt moves the heart toward healing. Therefore, even if you're living in hurt, you are better off in the hurt than to not have it at all—to not feel is to not be alive, although sometimes being fully alive is excruciating. —Chip Dodd When we talk to someone about our "baggage," we are usually referring to negative issues, failures, or trials from our past that are still affecting us in some way. These problems may stem from our childhood, our previous relationships, jobs, fr